Dallas Tattoo Expo
This years Dallas Tattoo Expo Hosted by Trent Valleau was definitely the best one yet. It was packed with amazing artists from all over the world. Thousands of people coming through the doors to see artwork, and get artwork! Mc'd by the beautiful duo of Monica Zamora and Holly Savage, we for sure look forward to next years show! Check out the upcoming issue of texas inked magazine for more amazing shots from the convention!
Monica Zamora handing out the first place award for Black & Gray Movie.
Matt Curzon all the way from Melbourne, Australia puttin in work!
Trent and Monica on the mic.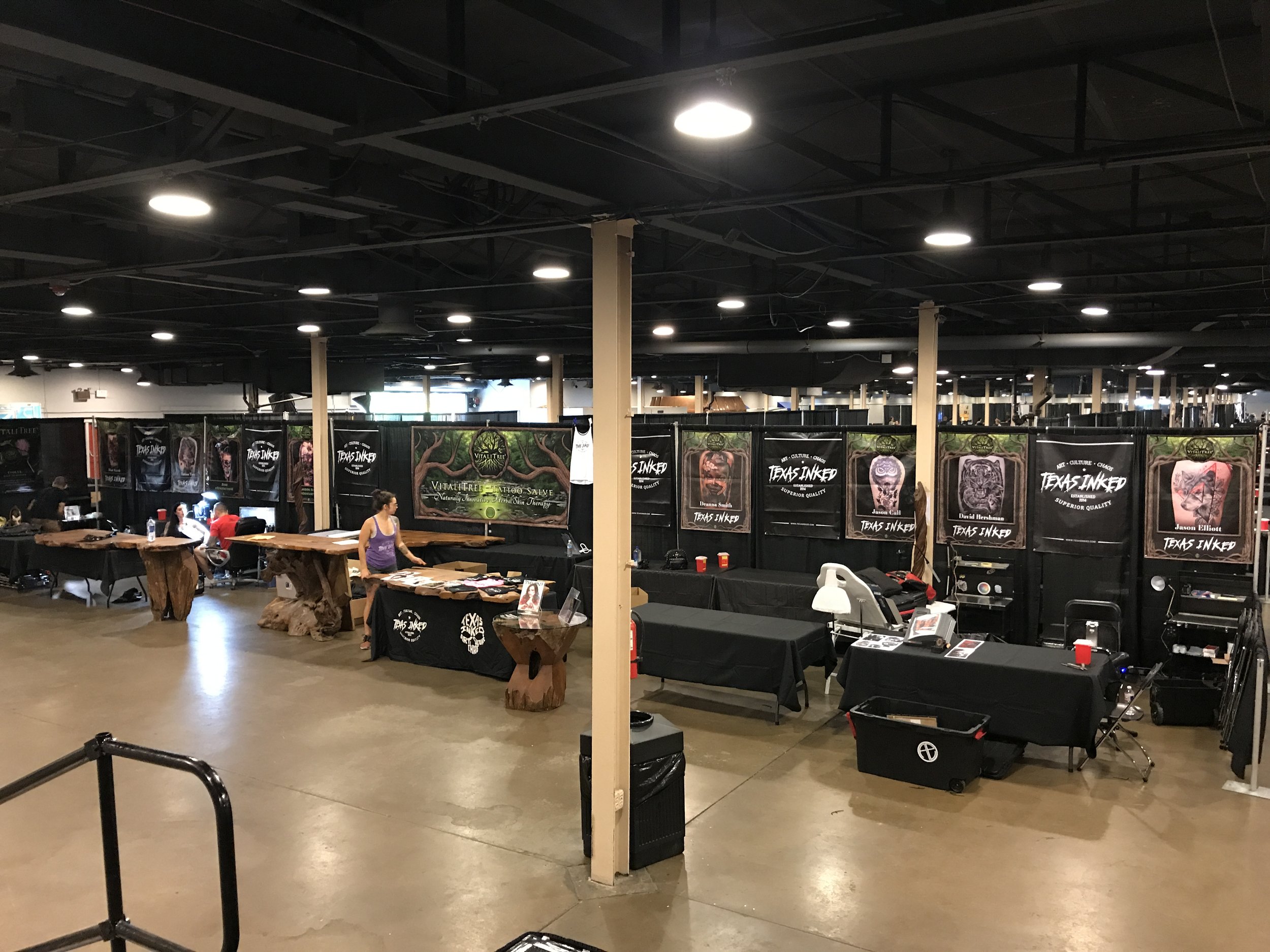 Early morning set up for our Pro Team!